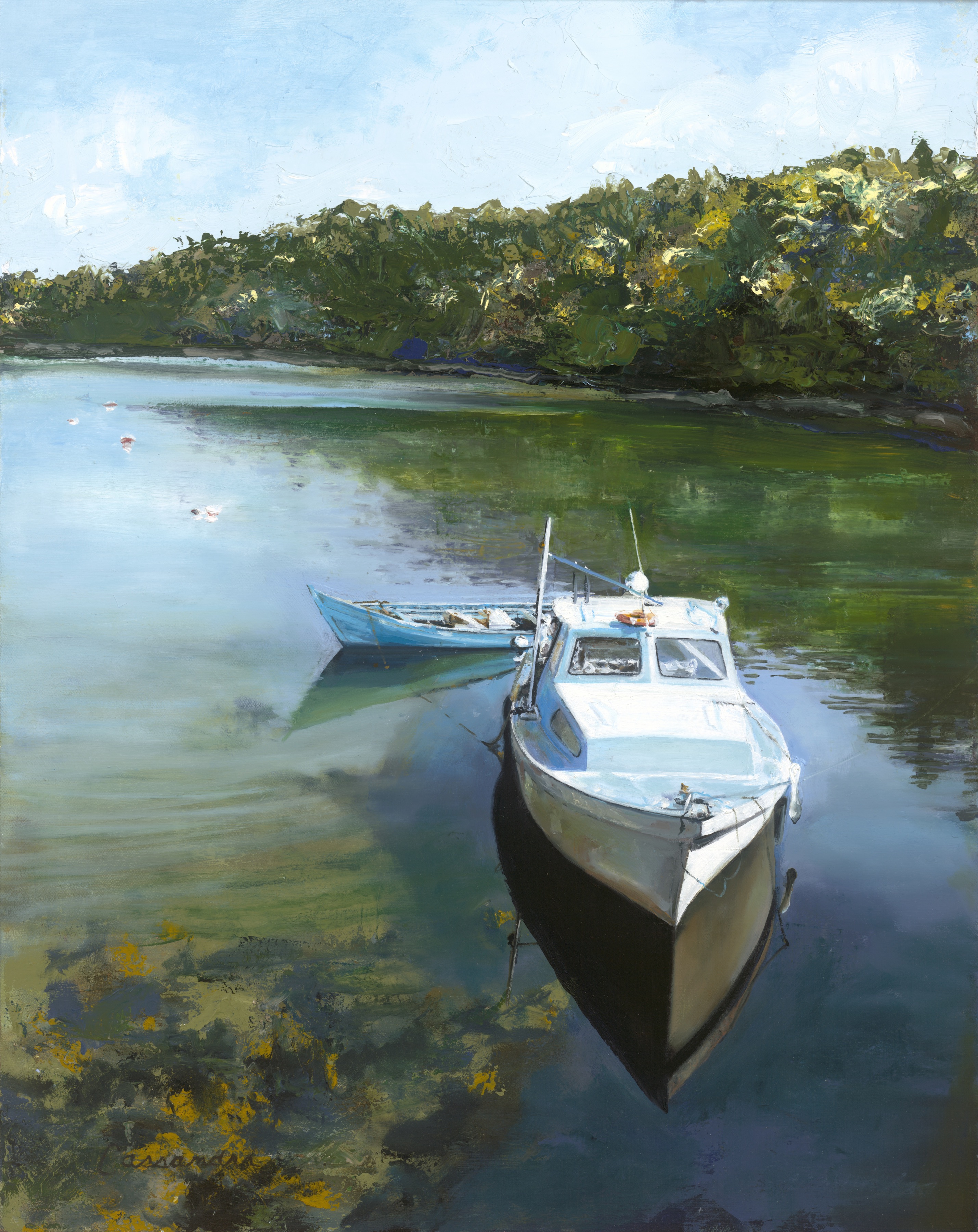 | | |
| --- | --- |
| SIZE | 28″ x 22″ |
| MEDUIM | oil on canvas |
| AVAILBILITY | Original is sold; Giclees are available. |
Two boats quietly floating in a bay in Ireland caught my attention- such serenity and fabulous
light reminded me of two sunbathers relaxing under a bright, cloud dappled sky. This painting
lounged around my studio for a couple years unfinished. I picked up a palette knife one day
this spring and redid half the painting, releasing the background of its focus. The boats floated
into focus and with a few additional changes the painting was finally finished. Sometimes
letting go of something you love, like the beautiful background I had previously created, brings
to focus the calm and beauty that is right in front of you.