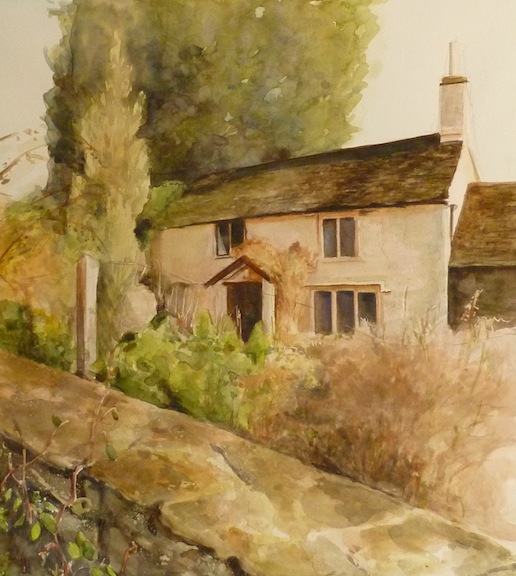 In the small town of Castle Combe, is this property that was used for the filming of the movie Dr Doolittle.  It is one of the many quaint old homes that dates back centuries in this small English village.
I liked the palette of ochre hues that I used for this piece.  Using light washes kept this scene light and airy.
Click here for more on Castle Combe:
This piece is SOLD. Giclee s  are not available.