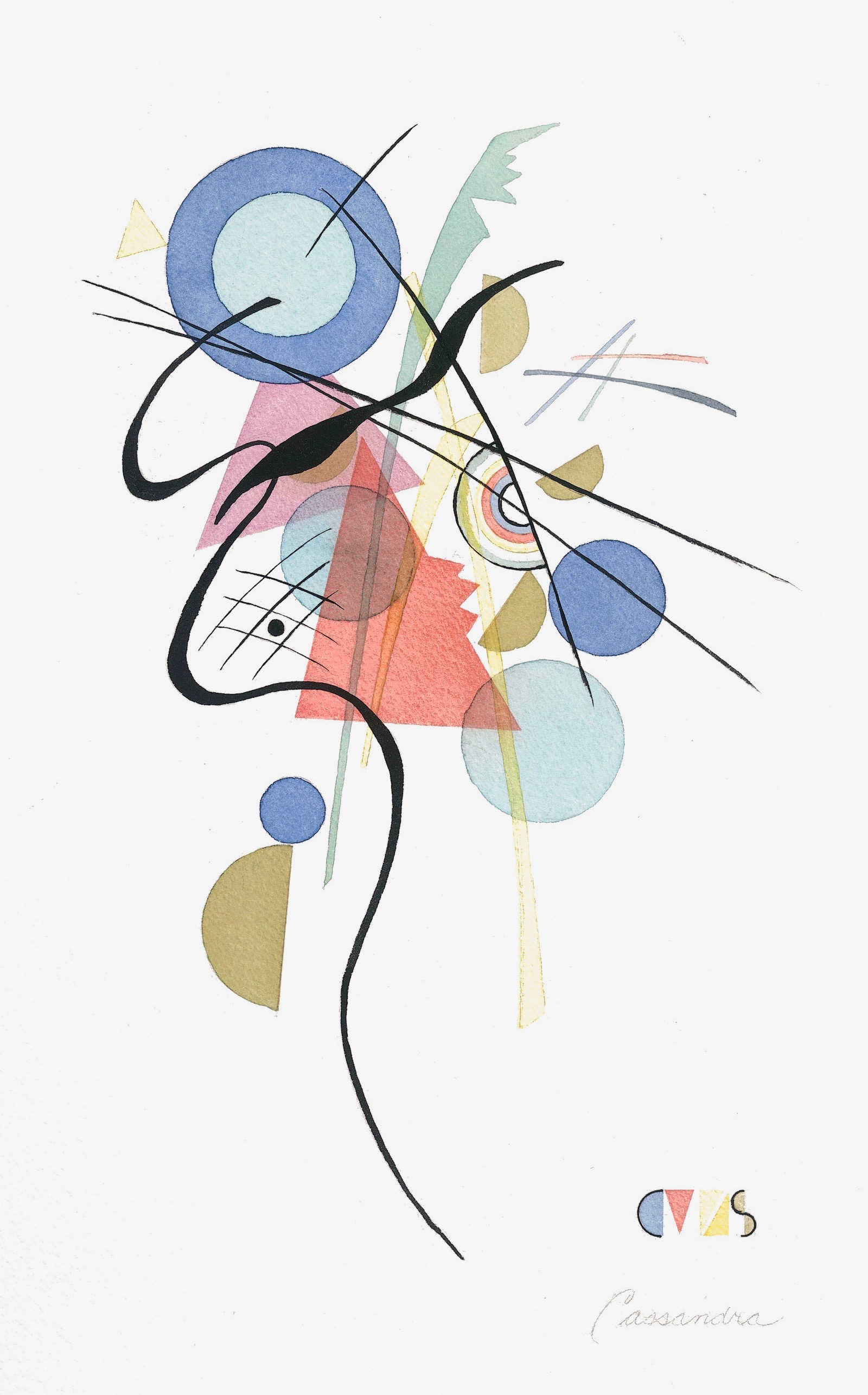 | | |
| --- | --- |
| SIZE | 22″ x 15.25″ |
| MEDUIM | Watercolor on paper |
| AVAILBILITY | Original and Giclees are available. |
The Elmhurst Art Museum Soiree in 2019 celebrated  100 years of the Bauhaus. Mies van der Rohe, who was the last director of the Bauhaus, a seminal school in modern architecture, immigrated to Chicago and designed the McCormick house, which has always been part of the Elmhurst Art Museum. I was invited to donate a piece for the silent auction and in creating this piece I read books on the Bauhaus and in particular Kandinsky.
Kandinsky was an established artist hired to teach basic design courses at the Bauhaus between 1922 and 1933. Kandinsky's instruction included "submitting color, form, and line to rigorous quasi-scientific analysis" which created art that was "intellectually controlled as well as emotionally expressive. " I used Kandinsky's limited abstract language and subtle use of geometric shapes to create this piece, veering away from his color schemes and replacing it with Pantone's 2019 color of the year.