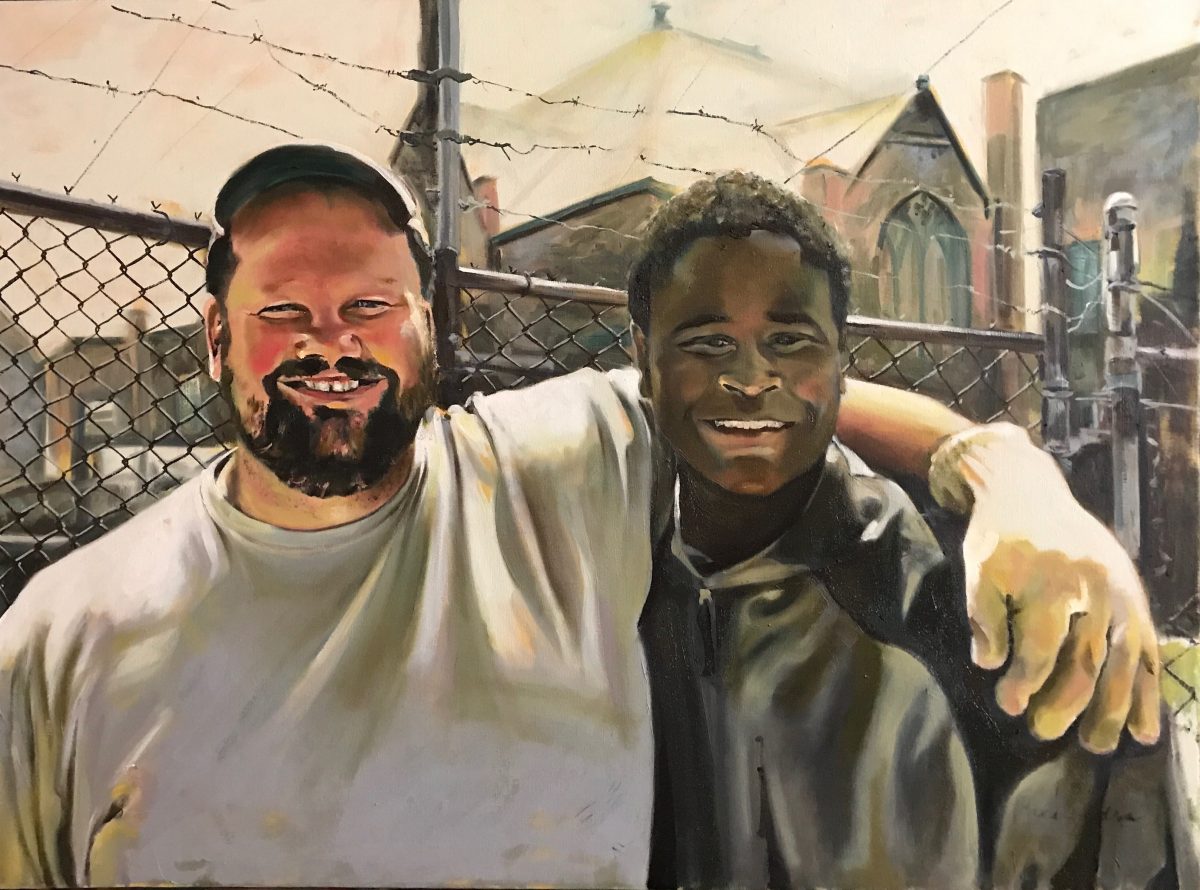 Chris Langkamp (on the left in the painting) "left his job as an accountant, after a season of prayer and fasting lead him to missionary work. 'I distinctly heard the Lord say, 'If you want to know me, you'll minister to the least of my brethren,' he says."
Langkamp began distributing tracts and was soon providing blankets and support to the needy on the West Side of Chicago. With these beginnings, Lampstand Ministries came into being. Lampstand Ministries serves the west side of Chicago, bridging the gap between suburbs and city, different denomination and races and ultimately between people and Jesus Christ.
When I paint portraits, I want to convey the true nature of the person, and this image demonstrated the love and giving spirit that I see in Chris. When I asked him about the other gentleman in the painting he told me: "Tre came into My Brothers kitchen four year ago just to get a meal. He kept coming every Saturday. Then he started helping. He eventually asked Jesus to save him, and now he is one of our leaders. "
This painting to me simply shows how Chris and Lampstand Ministries strive to have a life-changing impact by bringing the love of Christ to those who are looking for help.
| | |
| --- | --- |
| SIZE | 30″ x 40″ X 1.5″ |
| MEDUIM | oil on canvas |
| AVAILBILITY | Original and Giclees are available. |