| | |
| --- | --- |
| SIZE | various |
| MEDUIM | fabric, cardboard, foam insulation, trims, buttons, luan and house paint |
| AVAILBILITY | These pieces are SOLD. |
Probably my favorite experience working on play sets and costuming was working on Beauty and the Beast.  The set design I created included moveable walls that rotated 360 degrees to accommodate scene changes, from inside settings to outside settings with the flip of a wall.  And best of all was creating the costuming for the Beast's castle inhabitants.  After researching, I created most of these with cardboard and paint and some appliques, and then created the costumes that they wore when these characters returned to human form.  Lots of cardboard, fabric and paint to work with!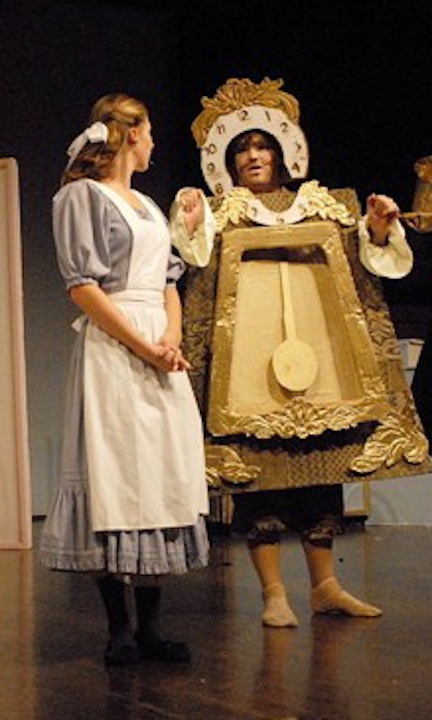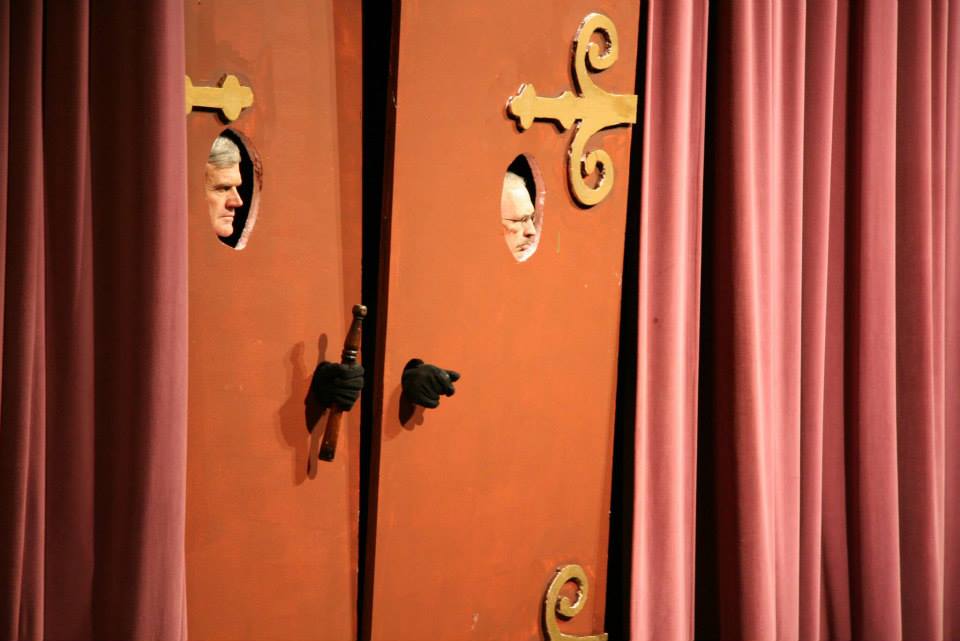 Our esteemed directors making their token appearance as the gargoyles and door knobs to the Beast's enchanted castle.