If you are from a family of creators , when you get together we enjoy seeing each others artistic endeavors.    On my recent trip to AZ, I got to peruse several photo albums of my younger sister, and my mom showed me her zentangle sketches.  Her sketches reminded me of the Christmas ornament my older sister had made for me at Christmas that had a zentangle motif.  I realized how we all were playing with zentangle ideas and prompted me to join in the fun!  ( What is a zentangle?  check out https://www.zentangle.com/zentangle-method )
I flipped through  pages after page of my mom's sketch book and photographed the ones that caught my attention.   Instead of creating my own zentangles I decided to just play with my mom's sketches: so the first image in black in white, in each group of 3 images below, is a zentangle from her hand.
The second image is my colorization of my mom's zentangle .
The third image is created  as  an homage to the women in my life. Both sisters, my mother, grandmothers, and I love working with fabrics at some time in our lives, so I have created  "fabrics " from the colorized zentangles.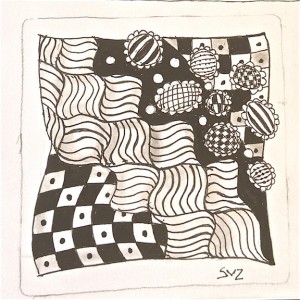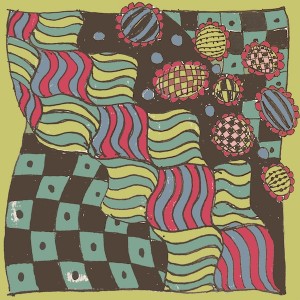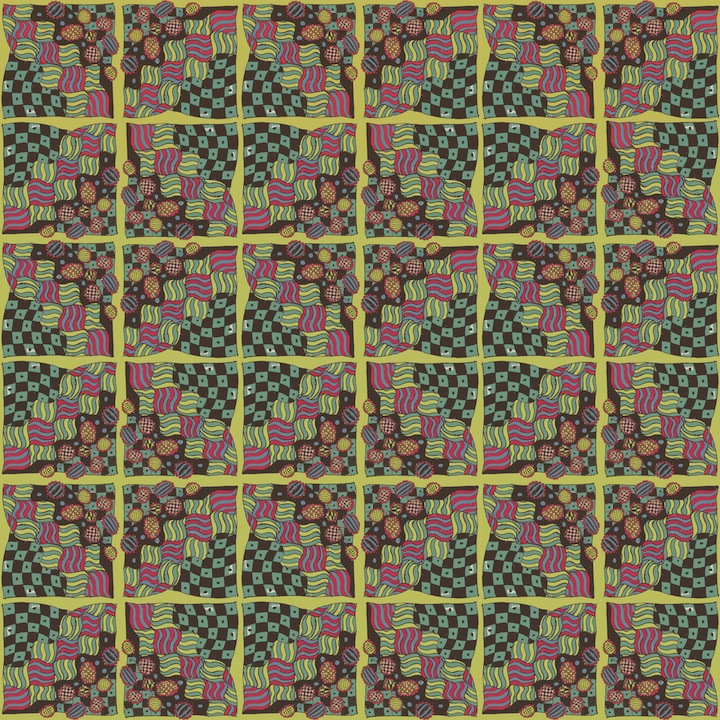 ---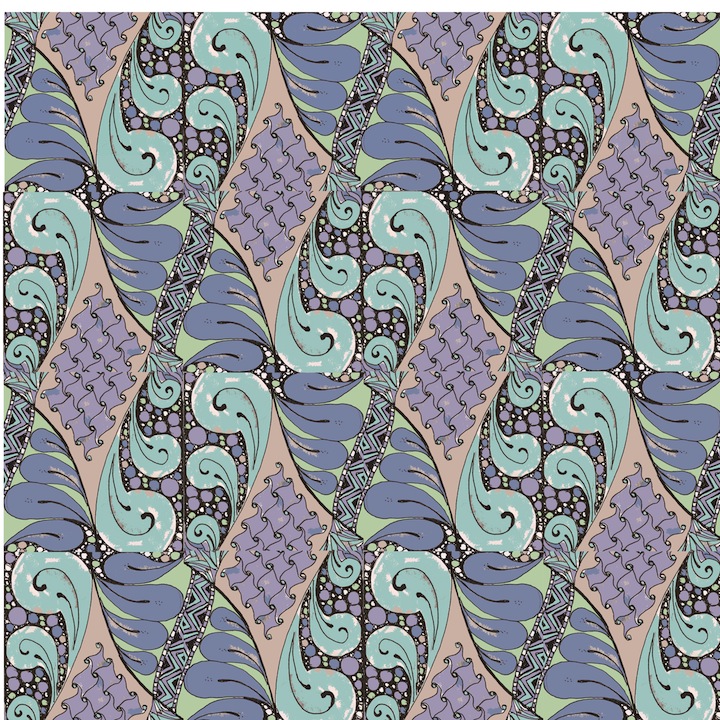 ---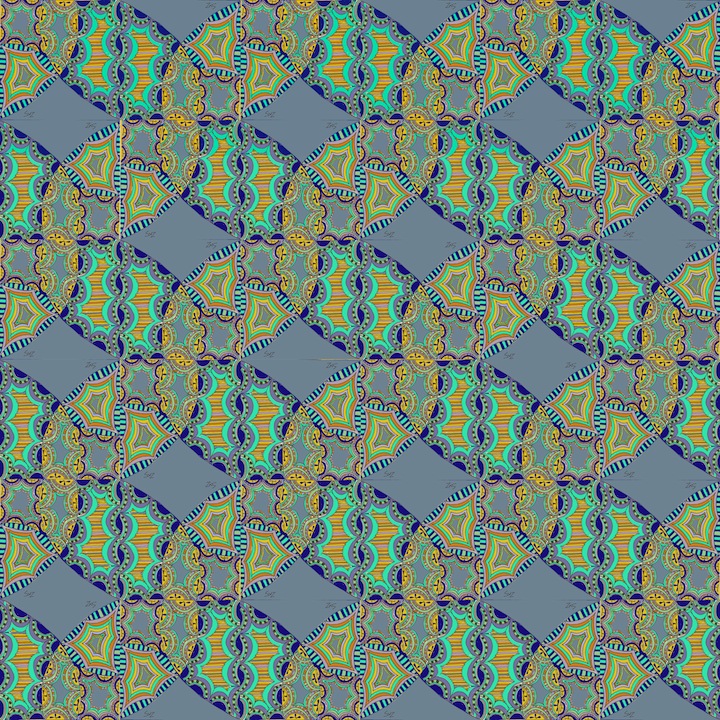 ---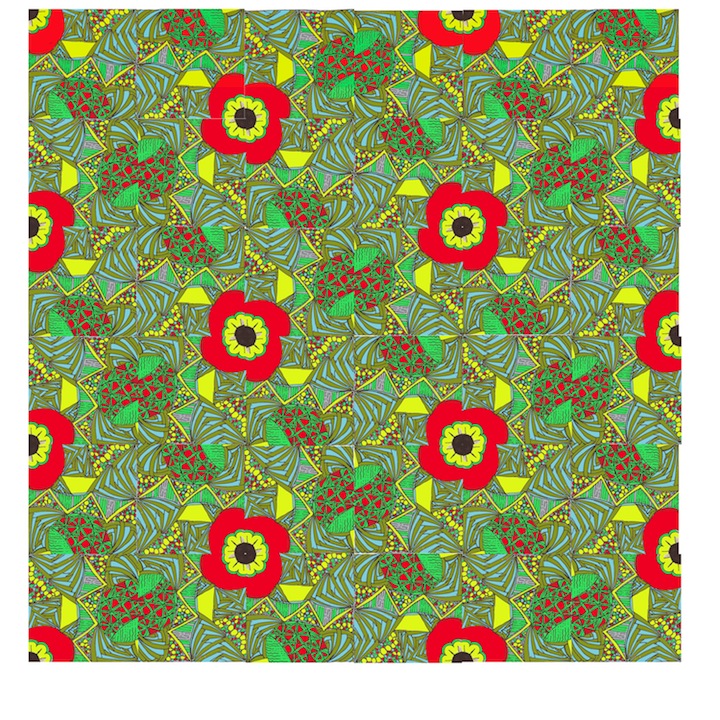 ---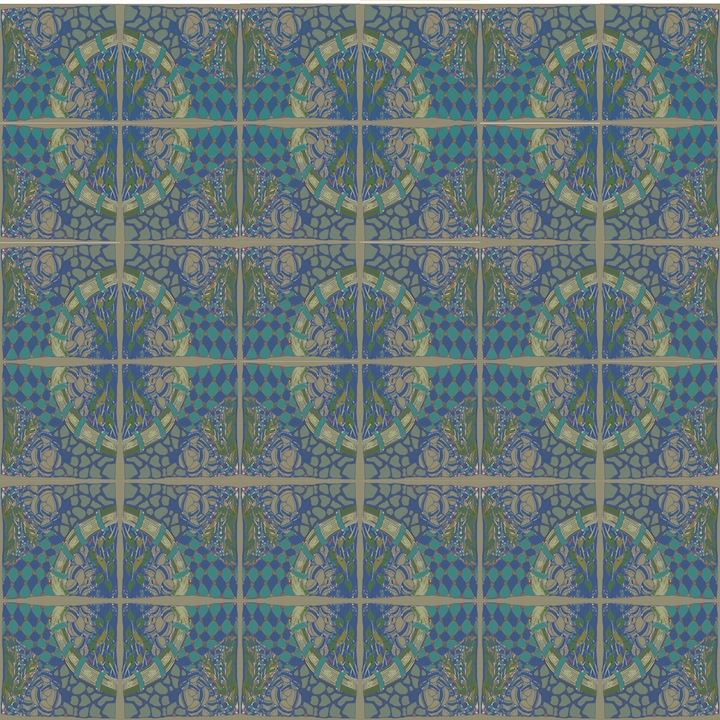 Not only was I inspired by my family's zentangles, I was also inspired by the exhibit at the Art Institute
Off the Bolt: Robert Allerton's Designer Fabrics
.  There is no similarity in color or style, just the repeat of pattern in all shapes and sizes is reflected in my fabric creations.
So for any of you seamstresses out there- what would you create with these fabrics?
https://cassandraartpaintings.com/wordpress/wp-content/uploads/2015/03/Screen-Shot-2020-05-01-at-12.33.01-PM.png
2172
1906
CassAdmin
https://cassandraartpaintings.com/wordpress/wp-content/uploads/2014/06/Cassandra_Logo-04.png
CassAdmin
2015-03-26 16:17:20
2020-05-19 16:01:39
Zentangle "Fabric"